A deck is a great addition to an outdoor space. It provides terrific advantages to homeowners who want a dedicated area to entertain and host celebrations or simply sit under the stars while enjoying the cool breeze. In this article, a residential construction expert lists three questions to ask yourself before installing a deck.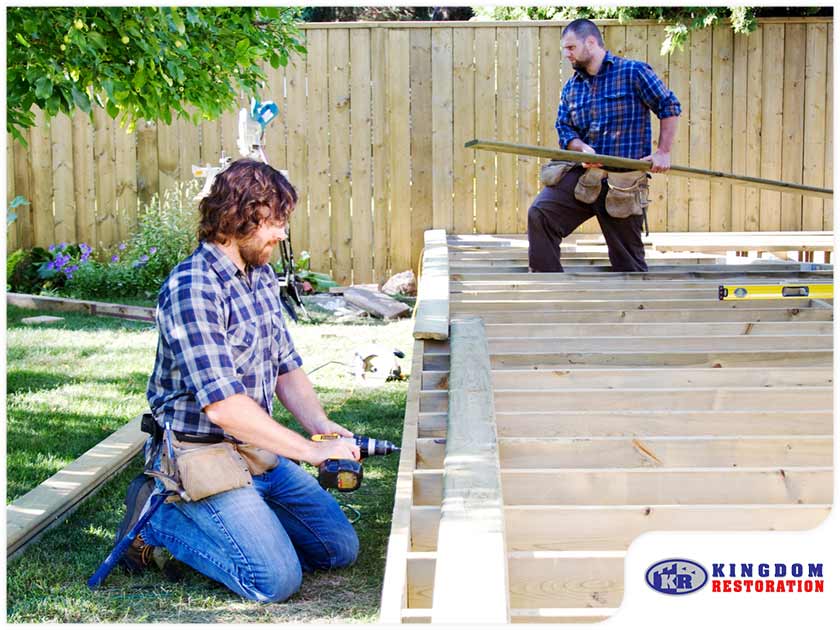 What Is the Purpose of Your Deck?
Once you know the particular purpose of your deck, you will be able to come up with a plan that includes all the features and accessories needed to create a beautiful outdoor space. If you plan to host get-togethers, an expansive deck with built-in seats is the best choice. If you are thinking of connecting the deck to the kitchen, install a sheltered deck with screening. A multi-level deck can provide space for residents to relax and unwind.
What Materials Should Your Deck Be Made Of?
Common deck materials include composites, pressure-treated wood and untreated wood. The upfront cost, longevity, performance and long-term maintenance of each material vary greatly. According to a remodeling contractor, many homeowners opt for the traditional and rustic look of wood decks. However, composite deck boards are typically less susceptible to erosion and degeneration than traditional wood undergoes when exposed to the outdoors.
What Style of Deck Do You Prefer?
Your deck should be well-designed and complement the style of your home. For instance, if you have a traditional or Colonial-style home, installing a deck with Mediterranean-style furnishings may not be the best choice. If your home has rounded corners, a deck with round or curved lines is the perfect design to opt for. If you have small children, consider adding a railing system to your deck.
For top-rated deck construction and residential remodeling solutions, turn to Kingdom Restoration. Our certified professionals are committed to creating beautiful and functional spaces through industry-leading products and excellent customer service. Call us today at (941) 263-8715 or fill out our contact form to request an estimate.