Careful planning makes for a smoother and worry-free window installation project. You'll need to consider many important factors, one of which is window style. Options abound when it comes to replacement windows. There are classic casements, which swing out and operate via crank, and sleek picture windows, which are fixed and keep an airtight seal. But if you want to choose something safer and more reliable design-wise, go for sash windows.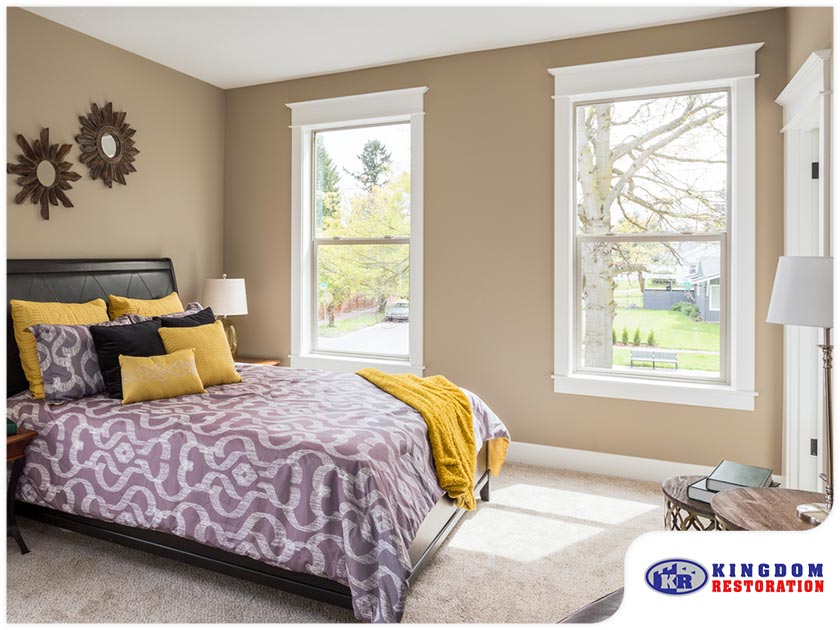 A sash window refers to a type of window that comes with two frames. Either one or both of these frames are operable (by sliding them vertically). Because of their simple design, sash windows grace millions of homes across the country. A sash window with a single operating frame is aptly called a single-hung window–if both of the panels are operable, it's called a double-hung window.
Both single-hung and double-hung windows have their own strengths and weaknesses. Your choice will ultimately depend on how their features will fit with your current needs. Kingdom Restoration, the trusted home innovations company in the area, offers a quick comparison between the two.
Cleaning and Maintenance
The number of operable sashes your new windows have actually plays a huge role in their cleanup and maintenance. Both sashes of double-hung windows are movable, which makes cleaning the top sash easier. Some options, in fact, come with removable sashes. This makes cleanup even more trouble-free, while allowing for simpler replacement in case the pane is damaged in any way.
Cost Efficiency
When talking expenses, single-hung windows have the slight upper hand. They are more cost-effective than double-hung units because they have less moving parts to repair or replace. Double-hung units, on the other hand, will require more work to ensure they can remain airtight. Single-hung windows are also faster and easier to install. If you're conscious of budget, they might be the way to go.
Ventilation
One of the basic functions of a window is to let in fresh, cooling breezes–but this varies with every window style. If you want to increase your home's access to natural ventilation, then you should definitely consider double-hung windows over single-hung ones. You can open both sashes of a double-hung unit at the same time, allowing warm, stale air to escape via the top sash, while cooler, fresher air comes in through the bottom sash. By allowing air to circulate more smoothly, double-hung window installation helps keep your rooms cool and comfortable, without relying too much on your air conditioning system.
Seal Durability
A slight drawback of double-hung windows is that their sashes can leave a gap when they're not closed or locked properly. This opening can cause conditioned air to escape your home, resulting in higher energy costs. Single-hung windows are better at this. Since they only have one operable sash, they are easier to lock and seal, which helps prevent energy loss. Of course, most of a window's thermal performance is influenced by the glass package they come with. Whether you choose one or the other, it pays to learn more about their energy performance ratings by checking their NFRC (National Fenestration Rating Council) and ENERGY STAR® label.
Design 
Single-hung and double-hung windows look the same, more or less. Both come with sufficient glass area to maximize your home's viewing area and let in more natural light. Either choice is available in a range of grille patterns that can help add to the accuracy of your home's architectural style. Their neat and versatile design also allows them to fit in almost any room. And if you still have trouble choosing, you can always turn to a trusted home improvement company like Kingdom Restoration, who'll be more than happy to help you decide which option works best for your needs.
Our Superior Window Installation Services
Kingdom Restoration is not just your trusted bathroom remodeling company–we can also handle your window installation needs. We offer a wide selection of window styles, including single and double-hung, picture and slider. They can be fully customized with your choice of material, design and hardware finishes. This way, you can easily and beautifully match them with a room's existing style and color palette.
But increased curb appeal is not the only thing our window installation services can provide. We can also recommend options that can help keep your home thermally comfortable–minus the high energy costs. We understand that window installation–while seemingly straightforward–can be daunting. But with us at the helm, we'll make sure the process goes on without a hitch.  At Kingdom Restoration, we pull out all the stops in every project we work on. Your complete satisfaction is one of our top priorities, after all.
More Reasons to Work with Kingdom Restoration
Whether it's window installation and deck replacement, or water damage restoration and bathroom remodeling, Kingdom Restoration will definitely deliver. We remain one of the top home renovation companies in the area because we are:
Fully licensed, bonded, and insured for your greater protection. In the off chance something goes awry during your project, you know you're covered.
Experienced, ensuring that every project we do adheres to safety and quality specifications. Kingdom Restoration has served homeowners and commercial property managers in the South Florida area for over 20 years. When you turn to us for your home renovation needs, expect them to be completed in a timely and efficient fashion.
Customer-centric, and this fact is reflected by the consistent 5-star ratings and great testimonials we've received from satisfied clients. Our team is polite, friendly, professional–and always considerate of your daily routine. We clean up after ourselves so we can leave your home neater than when we found them. If you're curious about the quality of our work, you only need to check our reviews page.
Reliable, so you know that we do our best to keep your project on track. You can count on us to follow start times, deadlines and schedules. Plus, our phones are always on so you can reach us should you have any questions or concerns about your project.
As the premier home innovations company, Kingdom Restoration takes no shortcuts nor allows for costly callbacks. When you work with us for your single-hung or double-hung window installation, you'll always get the highest quality service. We proudly serve Venice, FL, and all of South Florida. Call us today at (941) 483-3800 or fill out this contact form to schedule your consultation.