When you're remodeling a residential kitchen, it's vital that everything is done right. After all, not only is the kitchen one of the most important rooms of your home but having the perfect kitchen can also improve your home's overall value. With that in mind, it's best that you know how to create the perfect kitchen for your home.
Here are the four important measurements you need to incorporate into your kitchen design.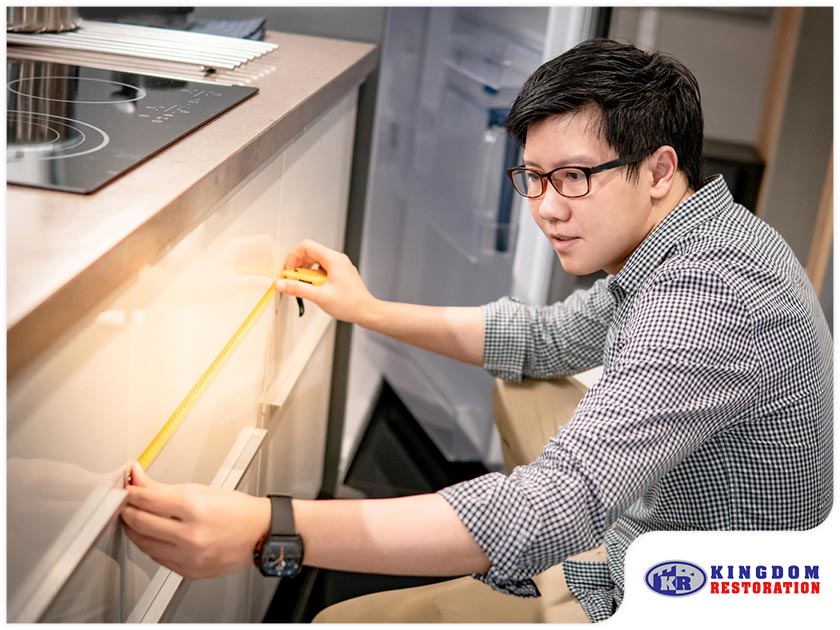 Storage – When you're working out the storage of your new kitchen, experts strongly recommend that you place it at the kitchen's entry point. To accomplish this, consider putting the pantry on one side and a countertop that's 15 to 24 inches on the other side of the entryway. That way, you won't have a hard time putting your groceries away.

Countertops – As for your countertops, it's best that you have your remodeling contractor add a counter that has at least 158 total inches of usable countertop. For such a counter, it must be at least 24 inches deep with at least 15 inches of clearance above. Apart from that, it's also best that you include at least a 24-inch wide span of countertop next to the sink so you can prepare your food there.

Work Triangle – Your work triangle consists of the refrigerator, sink and stove and it is the most important design concept of your kitchen. This is because it improves its functionality by minimizing the walking distance between your refrigerator, stove and sink. As such, to have an effective work triangle, the sum of the three distances should not exceed 26 feet.

Sink and Dishwasher – On the other hand, consider flanking your sinks with landing areas that are at least 24 inches on one side and at least 18 inches on the other. If you intend to have a second sink, allow at least 3 inches of countertop on one side and 18 inches on the other. Your dishwasher, meanwhile, should have its nearest edge installed within 36 inches of the nearest edge of the primary prep sink.
Planning to remodel your kitchen? Look no further than the pros of Kingdom Restoration for assistance. When it comes to kitchen and residential remodeling services, we are the leading experts to approach and we won't let you down! Give us a call at (941) 263-8715 or fill out our contact form to schedule a free estimate.